Say what you want about Pittsburgh, the ones who know the city best are those who live here and work here to grow a socially progressive environment. National organizations invest in the area to improve the post-steel economic development, like Dick's Sporting Goods' headquarters or Uber delivering self-driving cars to the streets.
But along with the corporate industry that Pittsburgh benefits from, various native and transfer residents independently create a community that supports art, activity, entrepreneurship, and city-inclusion. As a group, these Pittsburghers are young in both spirit and age. They represent a population that is open in thought and gracious to all life from all social-backgrounds.
For a year now, InTheRough has adjusted our appreciation for popular culture to focus on genuine commentary and respect for those offering progressive outputs in our staff's native environments. A lot of our conversation regards Pittsburgh, Pennsylvania because three of five ITR staff members were born in the city and call it home.
Since ITR-staff has developed different perspectives about creative communities worldwide, our fifth year of probing is rewarding because we have met youthful people in Pittsburgh who care about how life affects art and vice versa. The relationships we have formed and the contemporary life we have experienced at home from events like Creatives Drink or any forward-thinking interaction at Boom Concept's venue generates thorough promotion from talented communicators at InTheRough.
The scope of our involvement in Pittsburgh will become more thorough as years continue, but 2016 set a foundation for ITR to support one of the city's most enterprising bunches. Here I write to commend some people on the contributions they made to the steel community in 2016.
Of the 141 articles published on InTheRough this year, 90 considered music and 51 detailed Life's Goods. All together ITR documented Pittsburgh 54 times in a range of topics.
"Support each other" is a theme that describes the youth's movement in their coined town "Pixburgh," by Ryan Brown of lifestyle label farESH Brand. Tucker "Dillis" Pillsbury, a transplant from Maine who finds himself active in the burgh's hip-hop community, says it best; the city is "very collaborative. It seems like people are working to build the city as a mass, not individuals."
People work together in Pittsburgh, and the support for one person crosses over into support for the next person. Encouragement for people in the city displays on the streets, through text InTheRough, and on social media.
Local legends Cody Baker and Chancelor Humphrey of Keep Pittsburgh Dope inspired initiative in people when the duo hosted their Creatives Drink series. Creatives Drink editions have lured a mass of progressive people to each event. At CD6 at Ace Hotel gallery curators like Sean Beauford mixed in a room with automotive enthusiasts like Matthew DeSantis, other DJs listened to DJ Pete Butta's catalog while he played CD6, and local businesses, like Ace, offered sponsorship to better their reputations within the interactive youth community. People who advance Pittsburgh socially frequent Creatives Drink and other events like it because of their innovative environments.
The success of the residents' contemporary ambitions predicates itself on the Pittsburgher's supportive qualities. Familiar faces should appear event to event because most people understand progress occurs by working "together," as retailer 412 advertises. RB of farESH is quick to be at a Creatives Drink event, and then he is off collecting the city's best DJs, like EYEJAY and Paizley, for a party dedicated to new hip-hop bangers that attract major players in Pittsburgh's young music scene, like rapper Choo Jackson and producer Christo.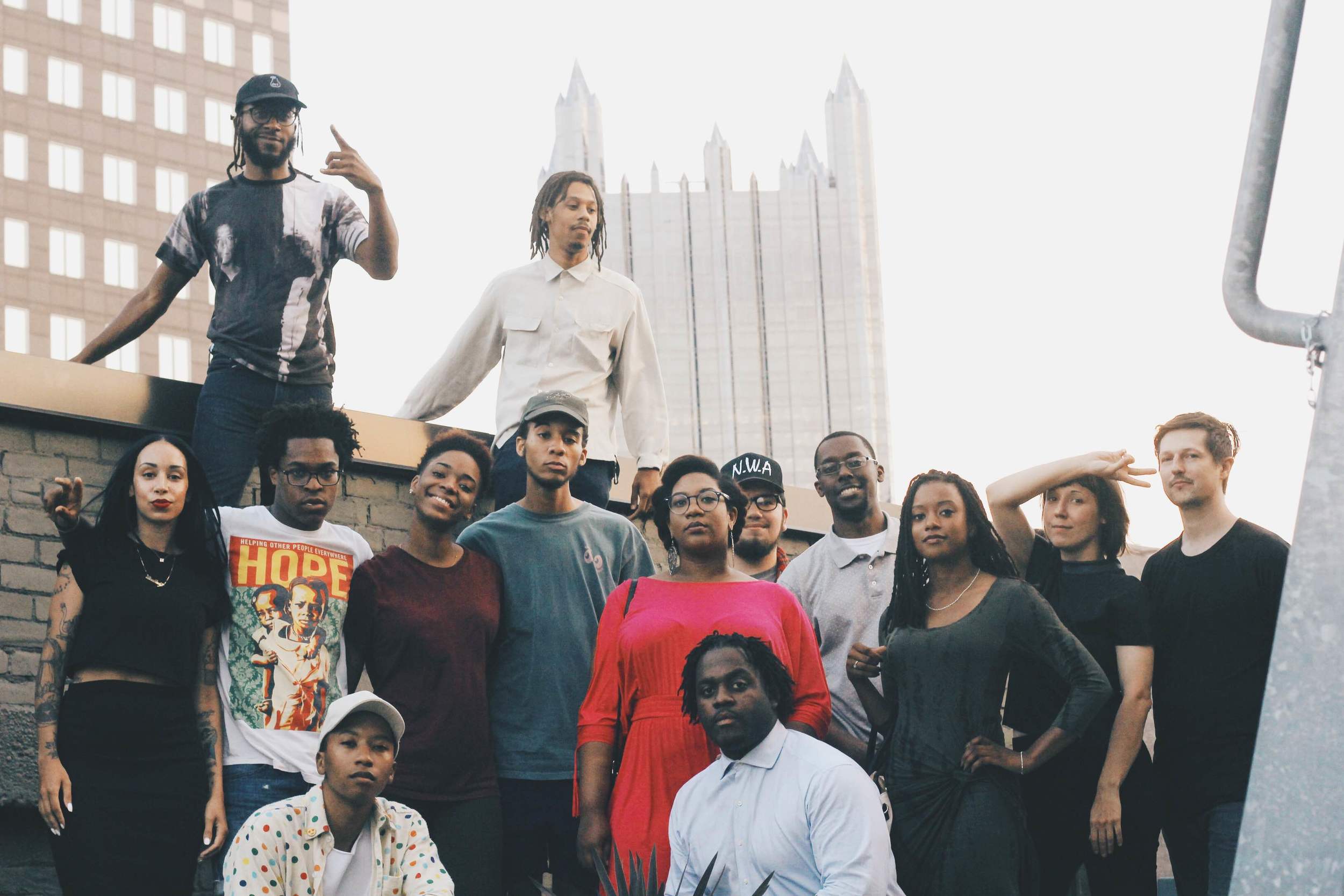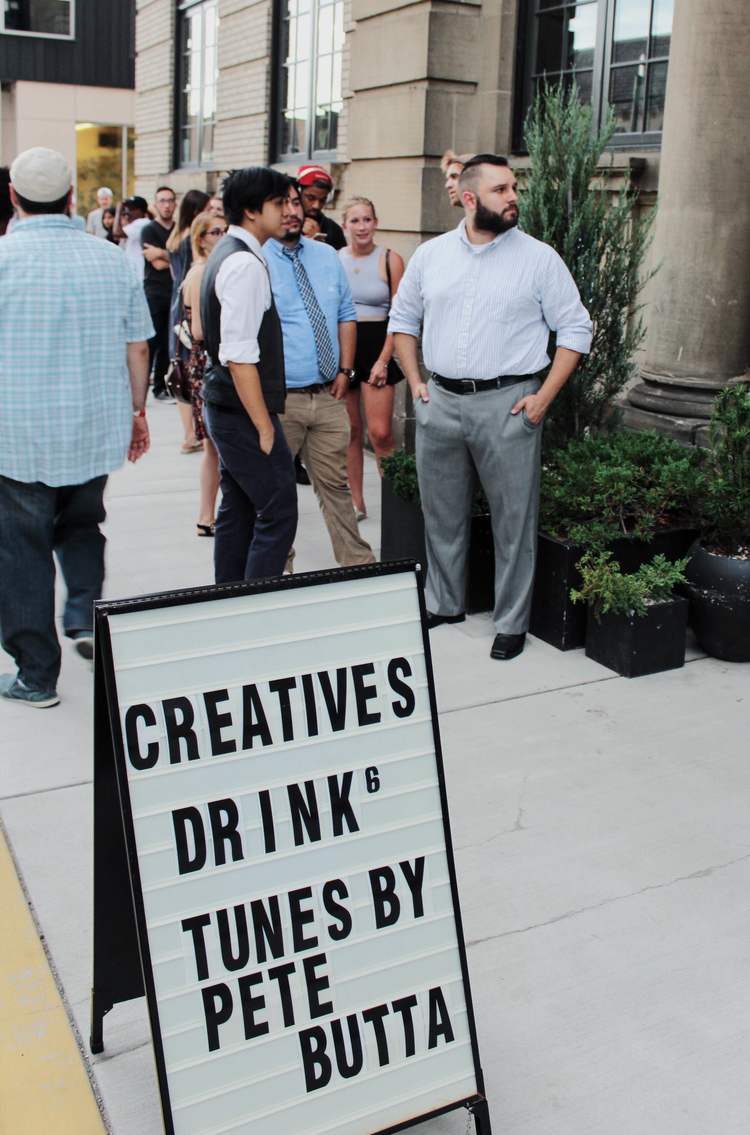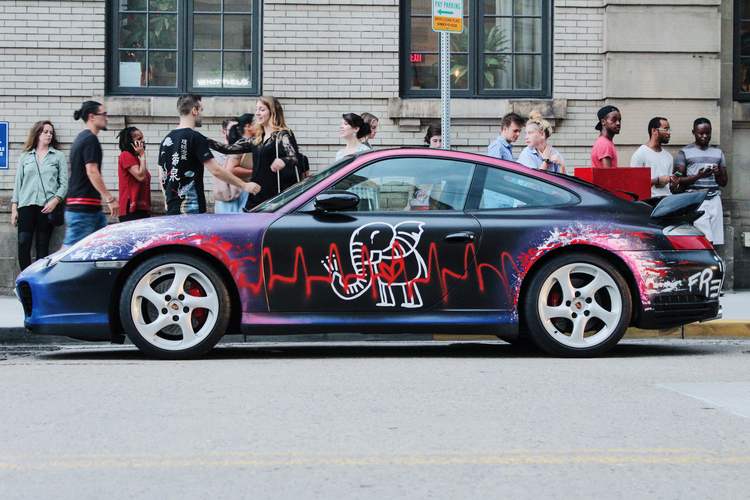 Going to events and being active in the community is important, but creating the forums for people to enjoy Pittsburgh's contemporary culture is necessary. RB has done well by merging lifestyle and music choices. Operating in the Lawrenceville neighborhood, RB integrates urbanity with the district, industrial community. He held a music festival at Spirit bar called The City which showcased blues, rock, and hip-hop sounds by local musicians. RB even hosts trade shows for streetwear vendors at Ace Hotel. At the next neighborhood over, in East Liberty, publisher Thomas Agnew, and painter D.S. Kinsel own a hub that serves African American art, intellect, and products. Officially named Boom Concepts, space, and its operators introduce locals to stimulating experiences. A musician named Jordan Montgomery held a pro-black album release party there for his "Driving While Black" project. Once I went to a rap show at Boom that featured The Company Only's Pk Delay, Joel Kellem, Fat Corey, Seas Supreme, Deem Trill, and Slicky Williams. The group put on a set that got people bopping like any good rappers should. Following the Pittsburgh crew, Cleveland artists named Shawn K and DJ Topgun took the stage and made a name for themselves raging in front of the youth.
There are genuine people and organizations in the city who produce creativity and entertainment for like-minded people to enjoy. From the parties that cleverly disguise as networking events, to the clothing brands who find their garments on the backs of popular city rappers, many people take up work to involve themselves in Pittsburgh.
Marketing professional Natalie Coccia is the essence of this overarching support system in Pittsburgh. She seems to be everyone's friend, and she plugs her most artistic acquaintances with local lifestyle brand Daily Bread. She pushes the clothing label amongst her crew to expose the brand and those who are wearing it. Natalie's positivity sends praise to many people she interacts with, and her numerous ad flyers alert people to upcoming things in the city. People like Nat represent a network of young and competent advocates for Pittsburgh.
In the days after Mac Miller and Wiz Khalifa's emergence out of the 412 rap scene, millennials find success by throwing shows for local audiences at bars, house parties, and event spaces. Rapper Choo Jackson seeks commercial success as he leads a Remember Music and Foreverkool Records roster. His "Choo, Where U Goin?" album earned respect amongst music fans for its genre-bending qualities. Producer Christo could gain consistent national attention as he continues to tour with prominent artists like J.I.D. from Atlanta. Christo's production credits stretch far in Pittsburgh also. His sound is noticeable. Other rappers like Pk Delay and Pet Zebra (Joel Kellem) created the best musician merchandise this year. Pk thrived off his "Dad" nickname and Pet Zebra, along with designer Aris Tatalovich, came through with "Hennsylvania" shirts to charge spirits and praise his home state.
The productive group of Pittsburghers extends far beyond who is written about here. On InTheRough's "Commendations" list for 2016, we selected key figures who connected young people across the city, and key figures who placed Pittsburgh on a pedestal from their ideas and executed deliverables, like photographers and other artists. Fashion designer John Geiger serves as an example because he brought the sneaker community's focus to Pittsburgh several times with custom Air Force 1s. The "Commendations" list also identifies people and organizations who offered some of the most exciting and interesting experiences in the city this year, like Post 9 To 5 Thoughts who created a sexier version of the Pirates hat or rap group Eight by Two who had the best performance at their "Bedouin" release party.
Beyond the 2016 happenings in Pittsburgh, InTheRough focused on activity in other geographic regions, like Washington, D.C. where several ITR-staffers go to university and in Los Angeles where one staffer explores further into his home city.
While we continue to detail life at home or any place on Earth, InTheRough acts as a collection facility to organize, distribute, and discuss the phenomena that humanity appreciates most. Please allow the 2016 "Commendations" to credit those in Pittsburgh and elsewhere who have added to an increasingly progressive environment. All names on the list are searchable within intheroughstyle.com.