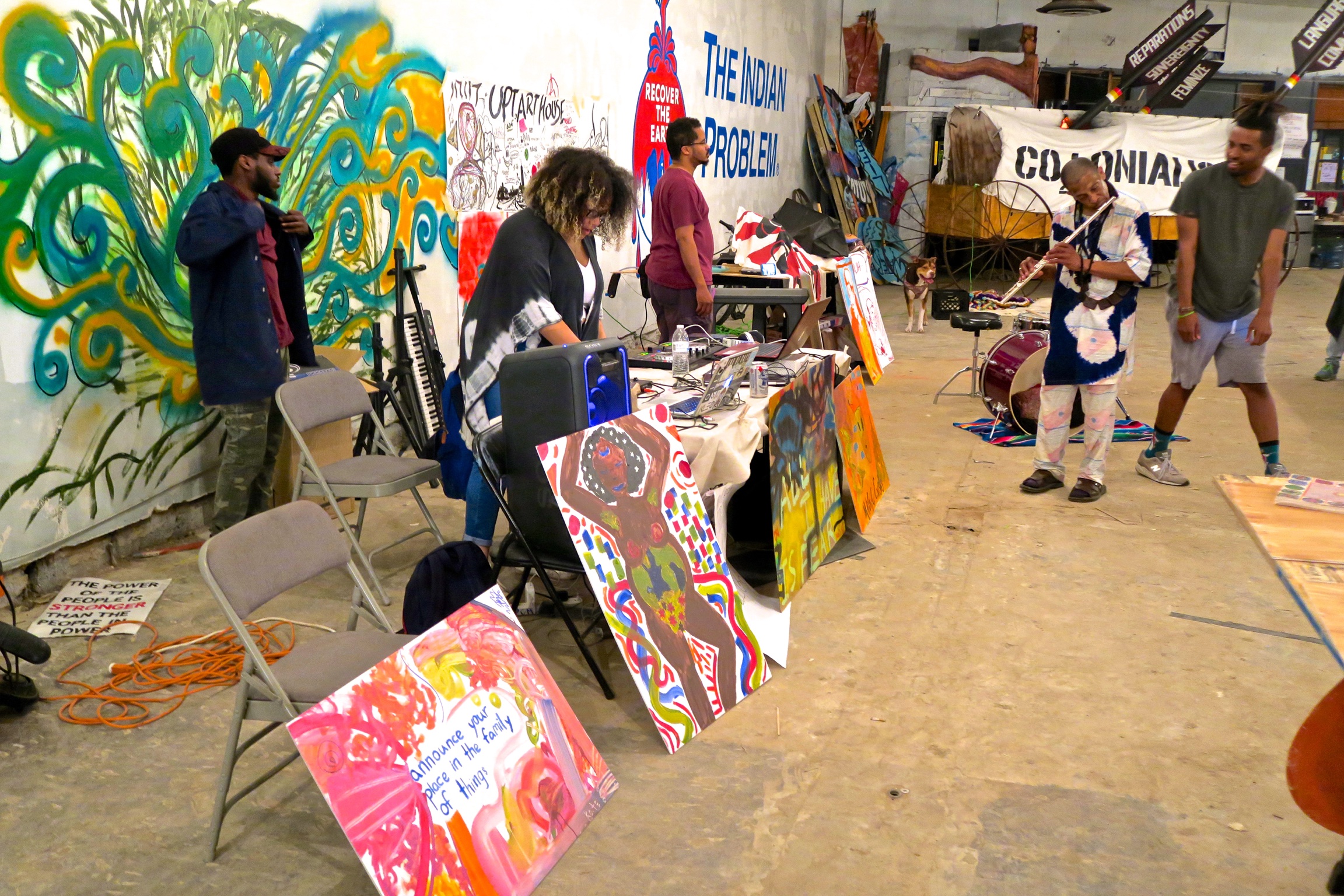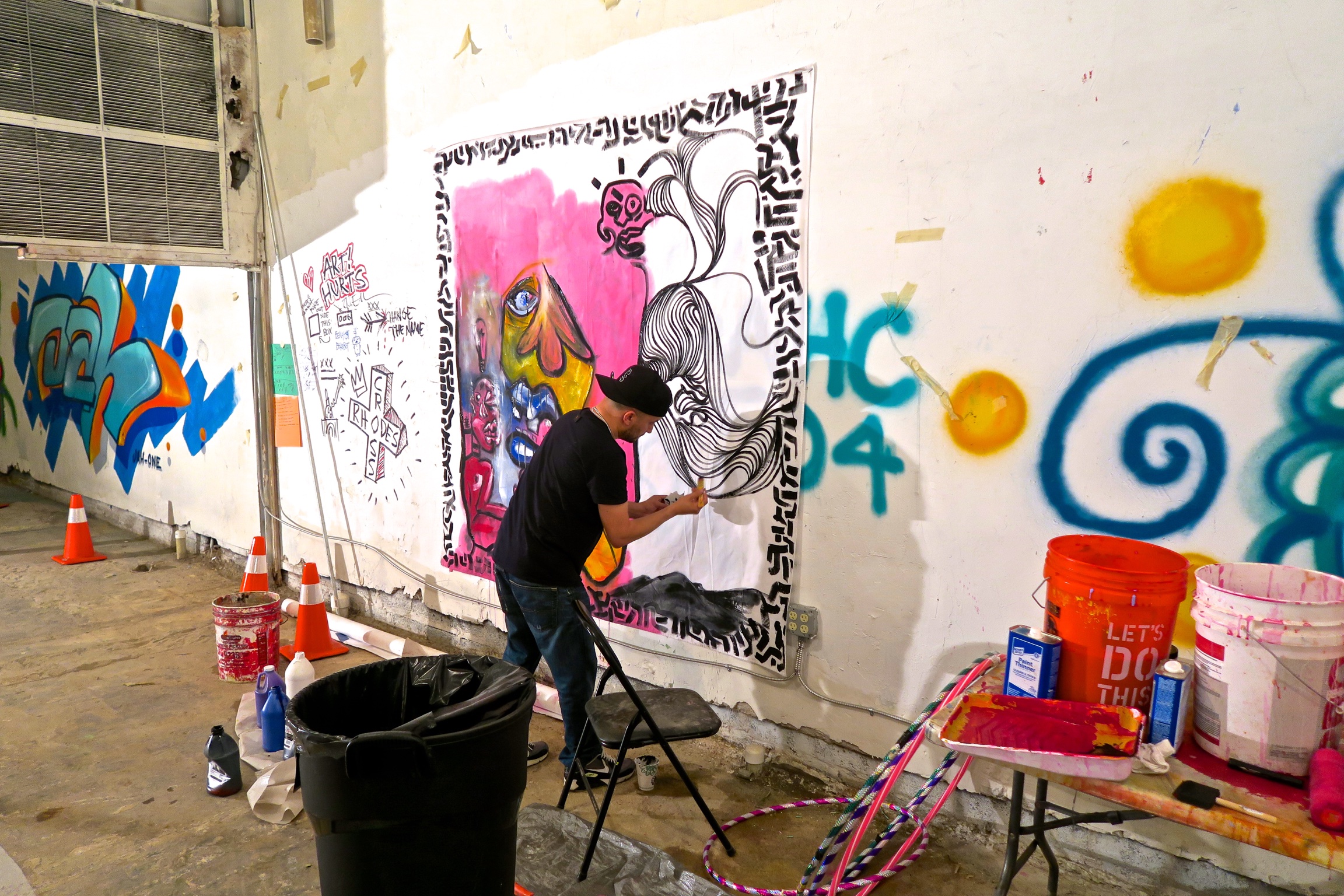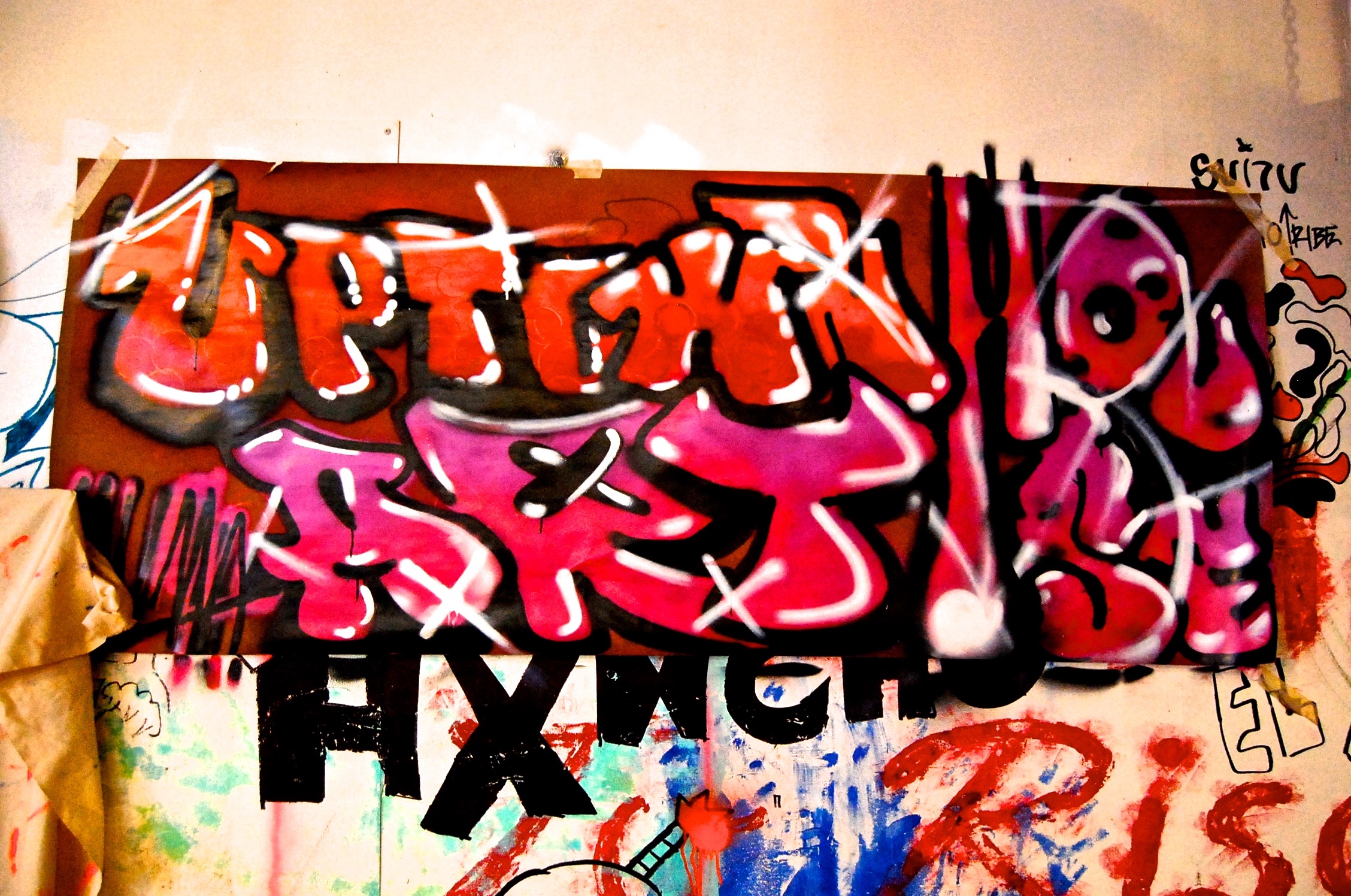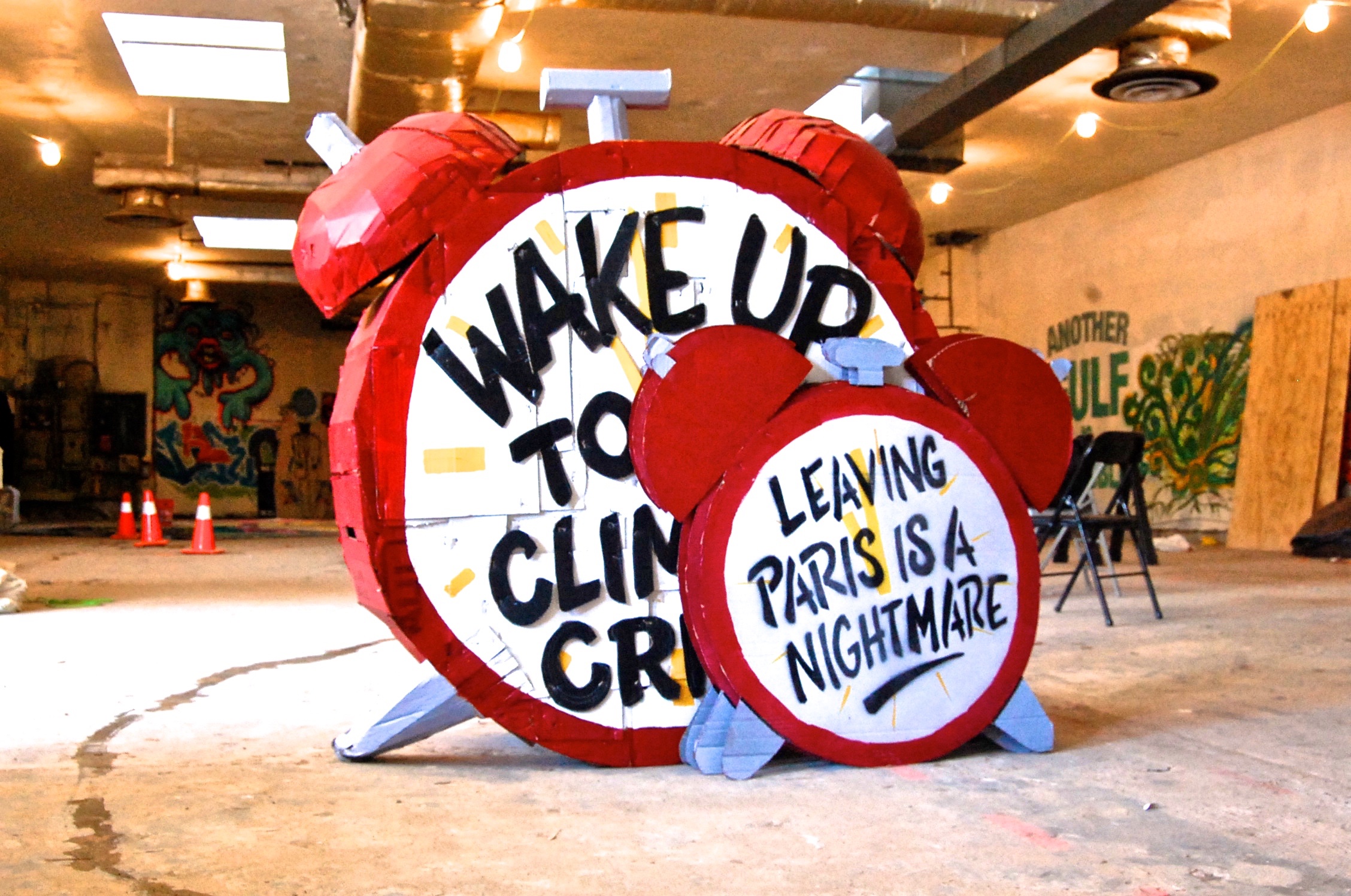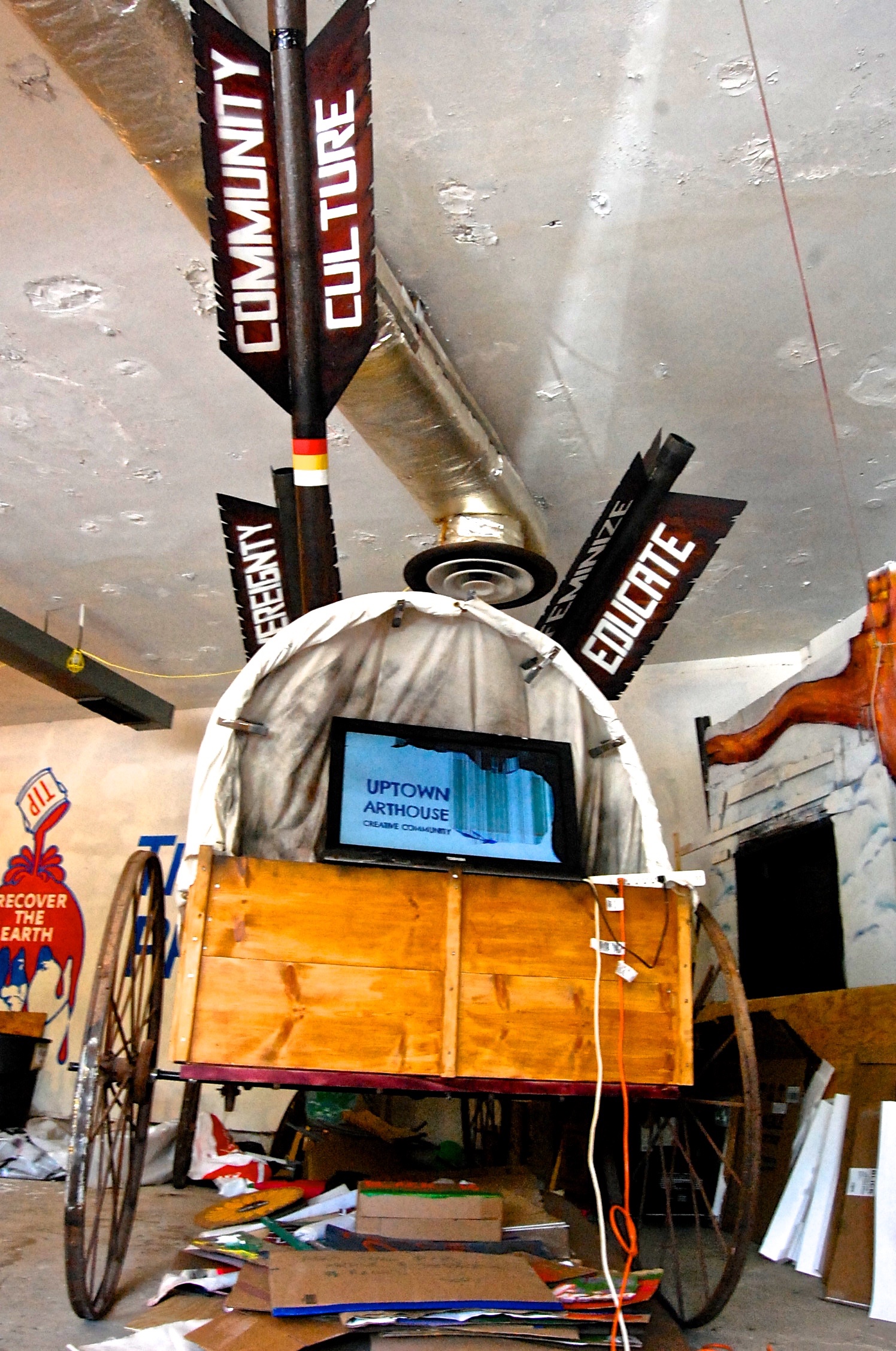 The corner building on Connecticut Avenue in the Cleveland Park neighborhood of Washington, D.C. used to be a restaurant/bar space. First, it was called 4P's--an Irish pub--until the patio was adorned with red awnings and the name was changed to Uptown Tap House in 2012. Now, the building has a large 'LEASE ME' poster hanging on the exterior wall. Passersby peer through the side windows or poke their heads through the door, curious to see if a third restaurant plans to make its residence there.
In fact, however, the space is fairly open. The tables and chairs, the wood floors, and even the ceiling tiles that embellished the old restaurant location are gone. Left behind is an industrial shell that houses a modified Conestoga wagon harkening back to images of the Oregon Trail, graffiti art, and artifacts from protests like the People's Climate March and other activist organizations. Reclaimed and repurposed, the former Uptown Tap House is now the home of Uptown Art House, a community space for art, activism, and cultural engagement.
The empty canvas is reminiscent of the Factory--Andy Warhol's midtown Manhattan studio from 1962 to 1984. The Pittsburgh-born artist's fifth floor space was the creative epicenter of his multifaceted work. It was the backdrop to his screen tests that made his band of "superstars" like Edie Sedgwick and Brigid Berlin famous. It was the recording studio for Nico and Lou Reed's The Velvet Underground. And it was a manufacturing plant where Warhol churned out print after print. Uptown Art House, much like the Factory, will be a space for like-minded creatives to congregate and collaborate in various art disciplines.
Envisioned and directed by Sebi Medina-Tayac and Jamal Gray, Uptown Art House was created in resistance to the roles that gentrification and corporate acquisitions play in the displacement of local businesses, residents, and culture.
"It's the missing organ in the city's creative body," says Medina-Tayac. "We've had so many spaces shut down in D.C. because of gentrification that to go to an already gentrified neighborhood [Cleveland Park] as people of color, or as a native people is really meaningful. We need a hub."
Functioning since late April, Uptown Art House has already played host to some local programming. As I previously mentioned, protest signs for the People's Climate March that happened on the National Mall earlier this spring were made in the space, and activist groups in coordination with the District's LGBTQ alliance were also in the space this past week preparing for the Pride Parade. Rob Stokes of Medium Rare and the CMPVTR CLVB collective also organized an event 'Pittsburgh 2 D.C.,' in which Jack Swing, The Bird Hour, and Rob Smokes came together for a Steel City jam session.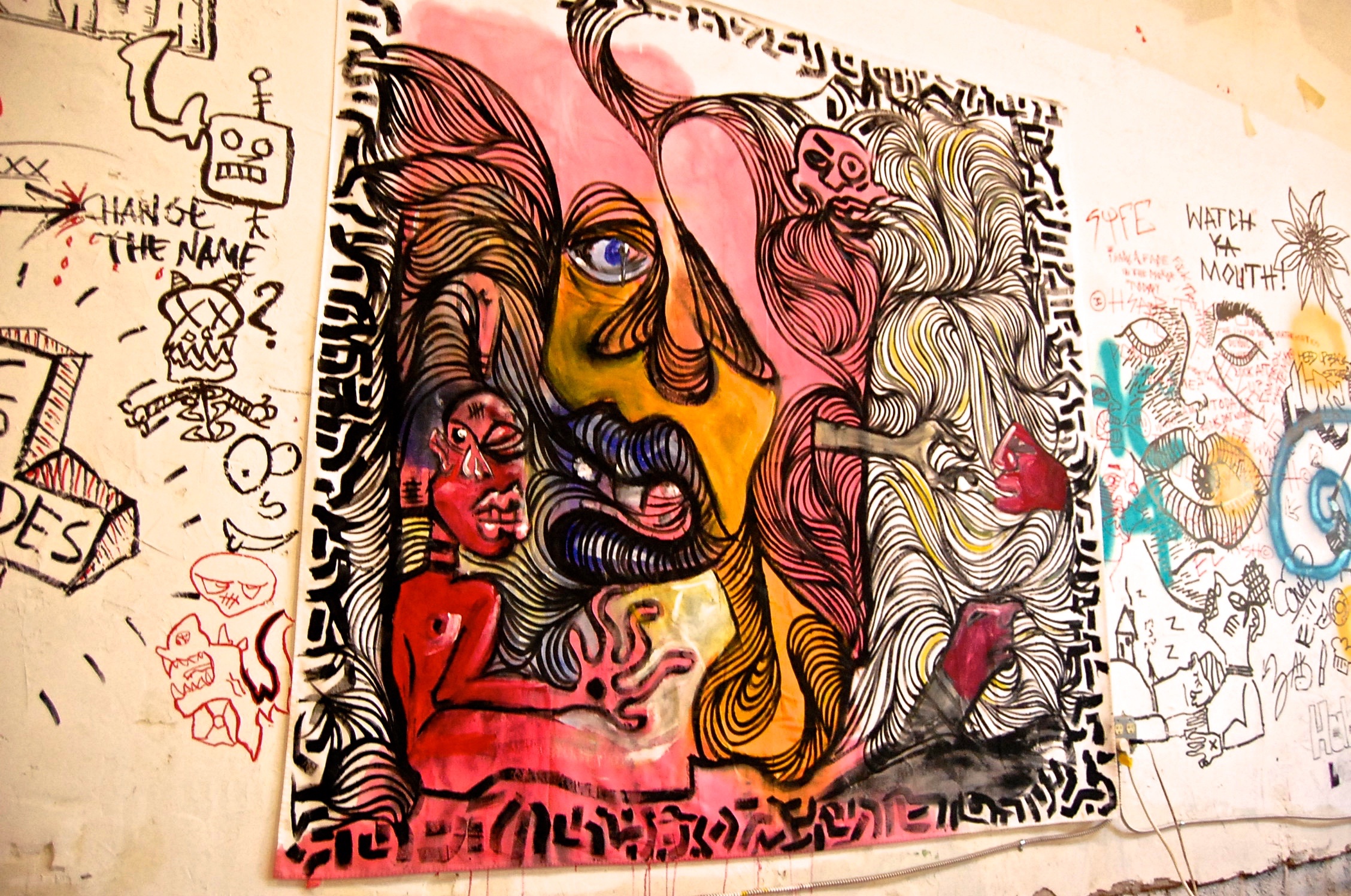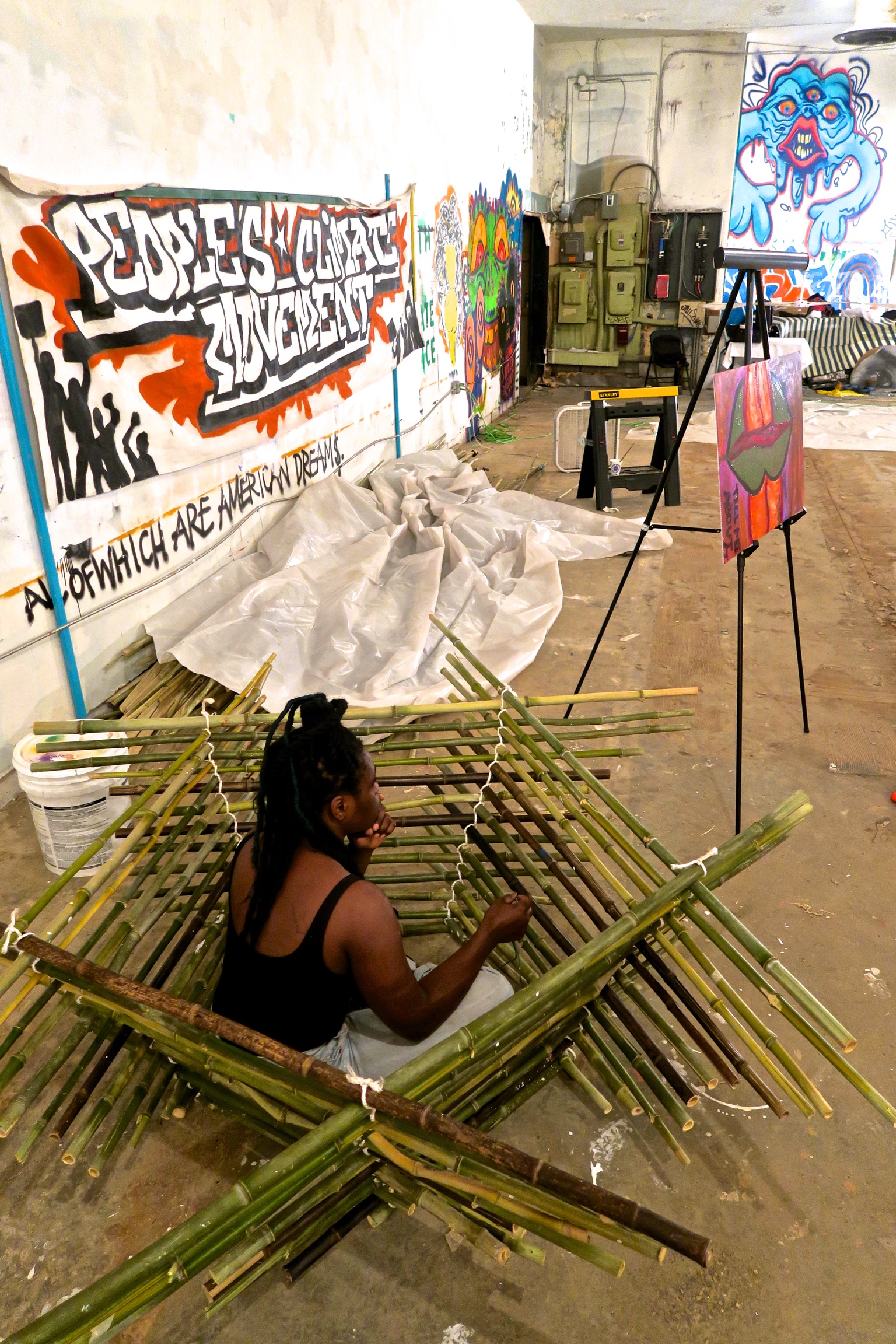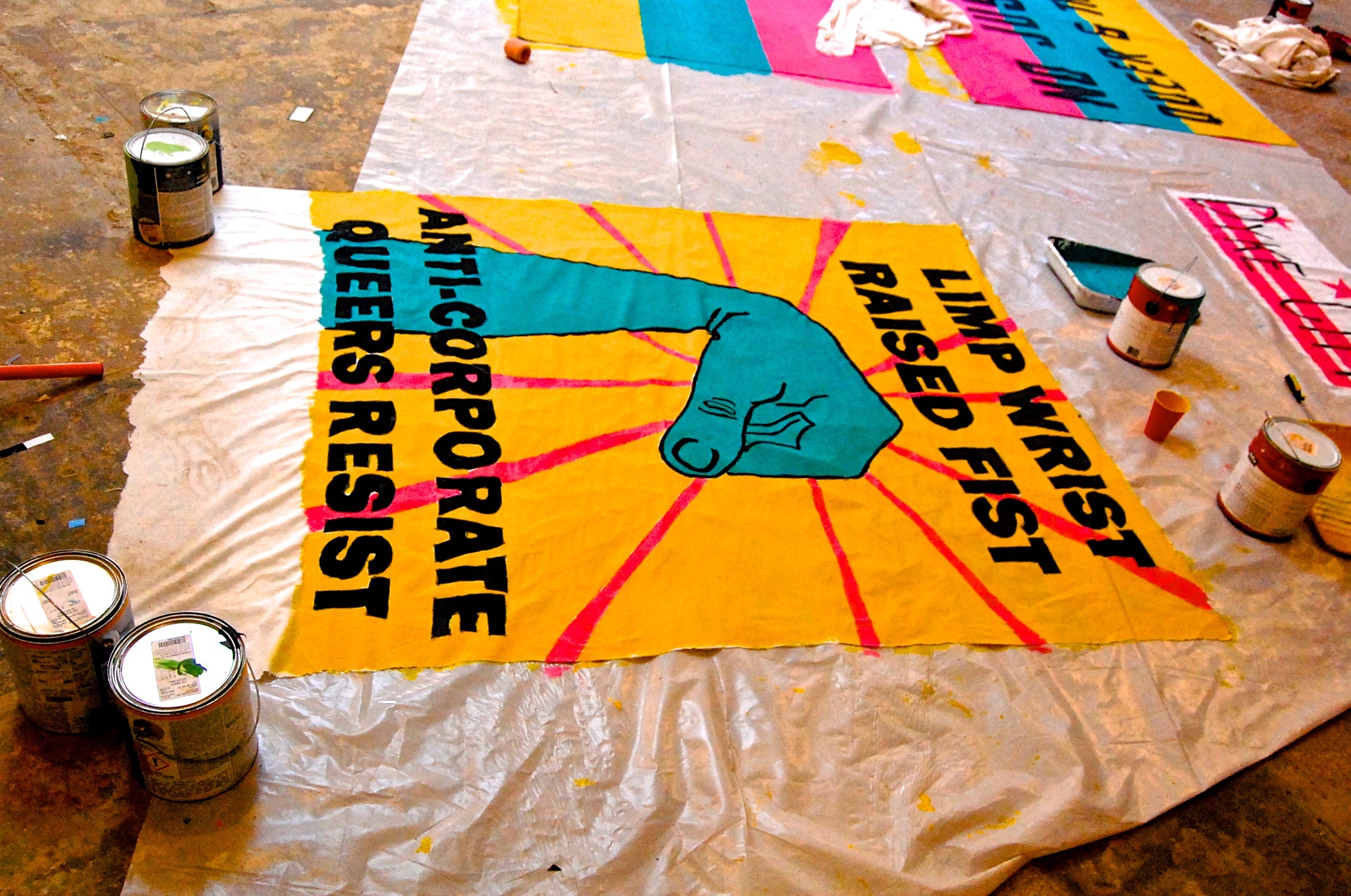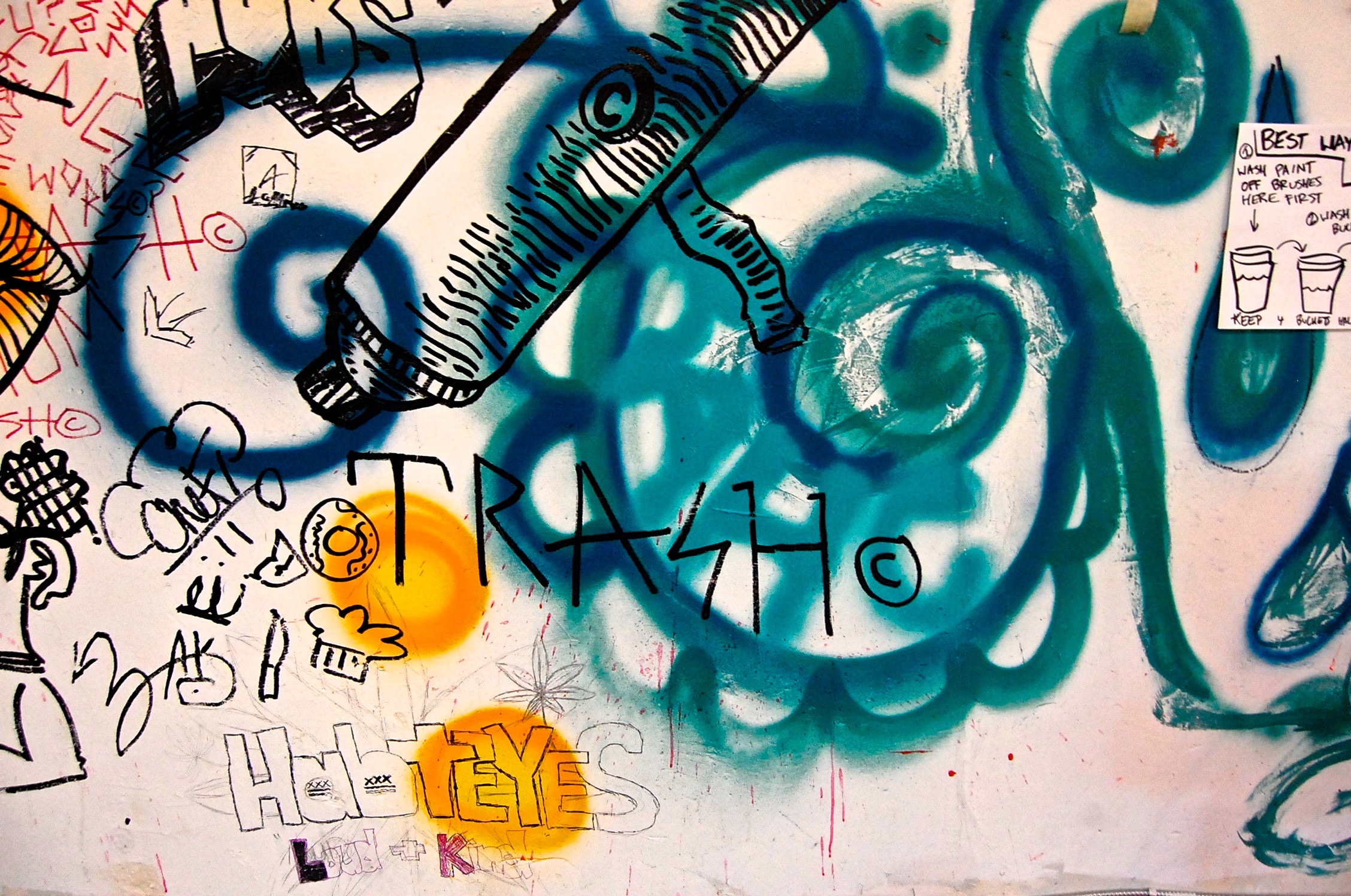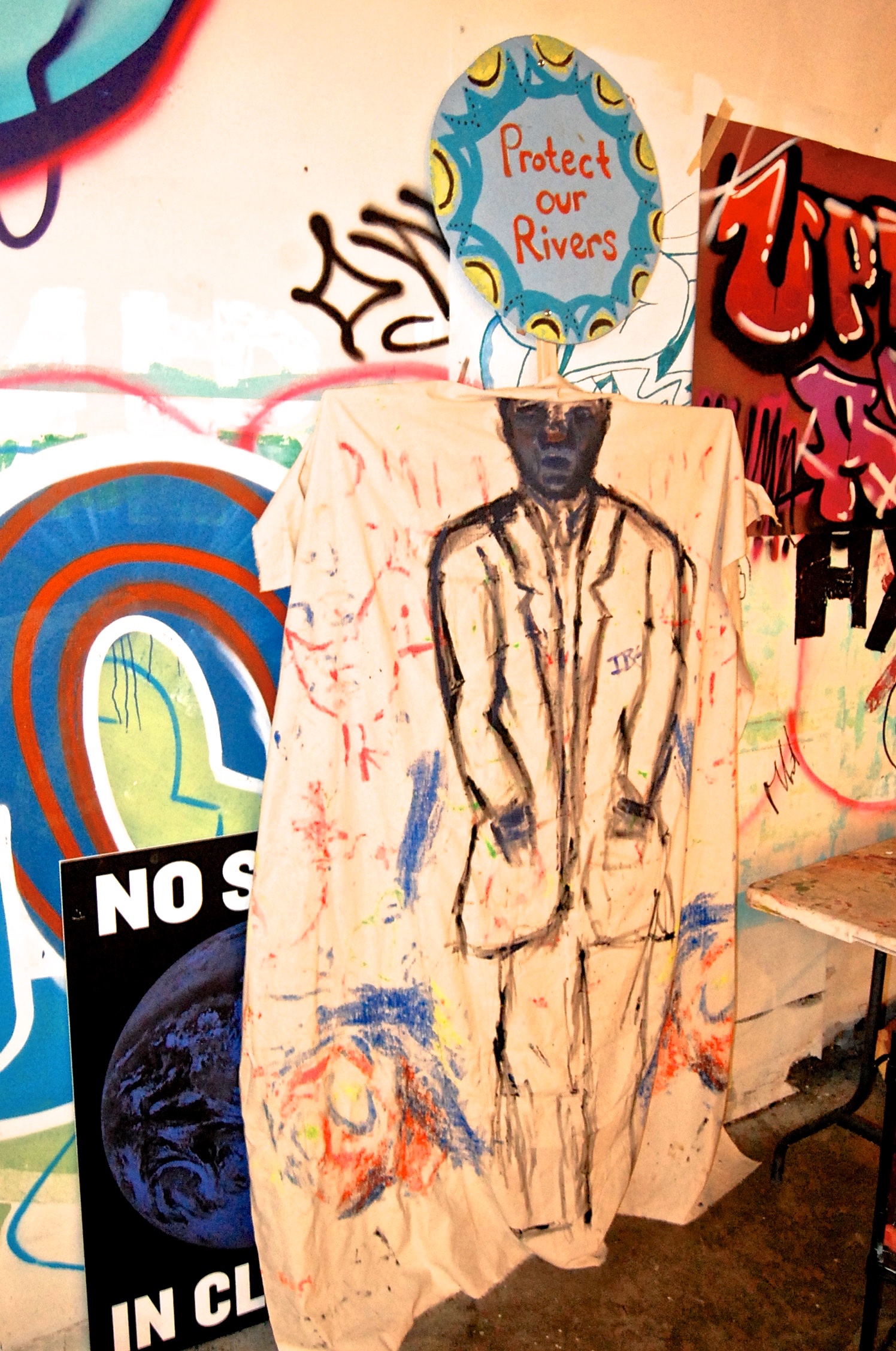 Uptown Art House is subsidized by the Green Faith non-profit, which inspires, educates, and mobilizes people of diverse religious backgrounds for environmental leadership. The community-run space is open every day of the week this summer, except Tuesdays. On Mondays, visitors can expect instructional workshops on drawing, painting, and even talks on wellness and meditation practices. Wednesdays will continue to be open house days for anyone and everyone to hang out in the space, make art, and listen to some music by local acts, while Thursdays and Fridays are set aside for organizations to rent the space and use to their discretion. The Art House will also be open during the hours of the Cleveland Park Farmers Market on Saturday mornings as a youthful environment for kids to paint and create while their parents shop.
"In D.C., spaces are extremely expensive and scarce. To find a space where anything community- based can happen that's not being run by the government is hard," says Gray.
On Saturday, June 17th from 5-8pm, Travis Houze will be hosting a free viewing of his documentary Sounds of Summer, which highlights the past and present of DMV music culture. There will be a coinciding Q&A panel with the founder of One Love Massive and the CEO of B.A.M.M. Entertainment Molly Ruland and Cortez Santana respectively, along with Jamal Gray.
Keep your eyes peeled to InTheRough for more programming by the Uptown Art House until their web infrastructure is established.
Uptown Art House
3412 Connecticut Avenue, NW
Washington, D.C. 20008