Mainly, these Commendations show gratitude to the productive and progressive communities worldwide. In part, the Commendations coincide with the articles that InTheRough published in 2017, which featured geographic locations Atlanta, D.C., Toronto, and Pittsburgh.
Stories about Pittsburgh communities on InTheRough detail the great life that happens in the 'Burgh. Events and creations pop up in the city and people should know about them to support them.
Much like Commendations 2016, the next edition of the review relies on ITR opinion. Although, reader polls this year will add more credibility because the peoples' taste matters.
There are 16 categories, like Best Producer, Most Stylish, Teenie Award (Pittsburgh's best photographer), Best Event, Best Live Performance, Favorite Item, and more, that are part of the Commendations list for 2017. ITR admires folks we've written about in and from the 'Burgh and those people, organizations, and events who carry a buzz so strong throughout the streets and social media. Nominees for Commendations are Pittsburgh natives or Pittsburgh based business and organizations.
To celebrate the scene and acknowledge those commended, there's a Review Party hosted at Senseless and powered by Jenesis Magazine. The 2017 Commendations winners list will drop the day of January 12, 2018, before the Review Party that night from 10 p.m. - 2 a.m going down at Senseless. Tell the boys to clear the clothing racks for a dance floor.
Stick with the Year In Review page for an update on more nominees for 'best of' and more types of recognition. See you in the new year.
Best Shop leads Commendations 2017. Clothes Minded, Senseless, Shop412, and Social Status all have selections of interesting apparel.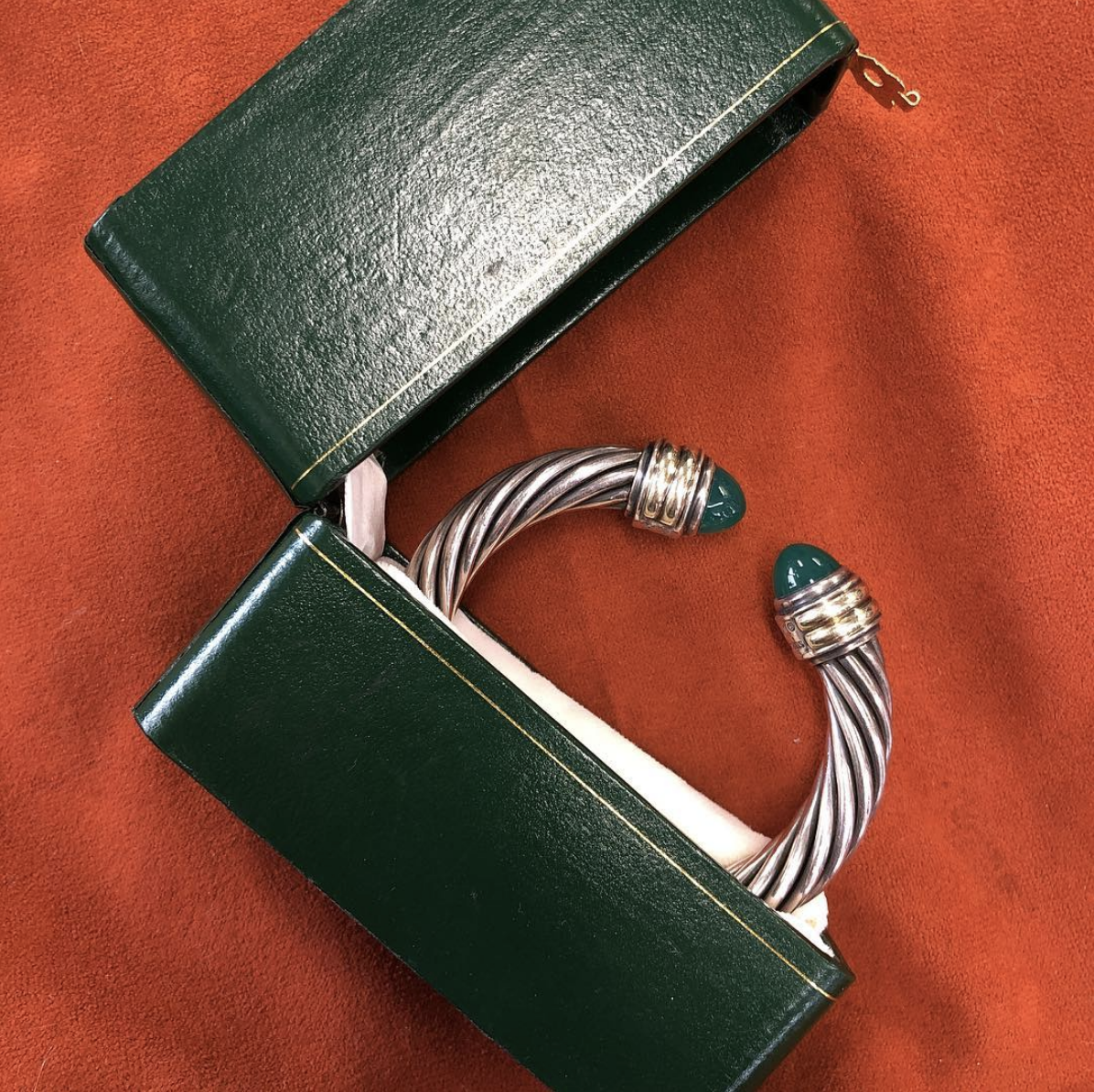 Mine for Goyard, Gucci, Louis Vuitton and other luxury brands at Clothes Minded. Shop for a Grateful Dead shirt or a David Yurman bracelet. Clothes Minded has the pick of the litter. They have their eye on streetwear culture too, offering consumers exclusive collaborations like the Vans x Fear of God. The "Buy. Sell. Trade." model keeps the taste in the shop. Other stylish people in the city, such as Geechi P, swear by it. High fashion pieces can be found in Clothes Minded.
Senseless operates in a similar way, but Senseless is on tap of selling youth culture to those who appreciate it most in Pittsburgh. They sold a pair of the Off-White Air Force 1. Bape, Nautica, Yeezys, and quality thrifts fly off shelves. They offer local brands in the store too, like Evil Shit and Stillers. Senseless is also a place to hang out. Attend their First Fridays parties or grab a pop from the Coke fridge, play some Madden, and look at the fish in the fish tank when you stop in.
The 412 logo might as well be the official logo for Pittsburgh. Shop412 does best at advertising Pittsburgh to other Pittsburghers. Look at their collab with the major league Pirates, which offered two MLB authentic Pirates Majestic baseball jerseys with 412 hits throughout the garments, and the 412 Generations Capsule that celebrated the heritage of the ball club. People also sleep on SFOT's selection of Nike sneakers. Their Nike account gives them a diverse selection of shoes, like Footscapes or the Metallic Gold Air Max 97 Ultra. They offer other lifestyle brands as well. 412 just partnered with Carhartt WIP for a capsule collection of hoodies, tees, and beanies. There was also in-store, custom embroidery to complement the capsule collection. Shop412 sells Pittsburgh in a variety of ways all the while being a streetwear destination.
Social Status keeps the 'Burgh on trend. They consistently get big Jordan and adidas sneaker releases either in their East Liberty or Downtown locations. While the company has multiple shops across the country, the slow fashion curve in Pittsburgh makes it hard to find certain styles in the mall or other commercial locations. Social Status brings high-end labels to the city.